---
Blog
Forms
On Monday, I am due to sit the Accessible Document Specialist (ADS) exam. Document accessibility has increasingly become something of a passion for me. I mean, web accessibility is also important but documents are something that we all produce. It's not a specialist field. At work, I suspect more of our disabled colleagues receive inaccessible documents than any other kind of content.
I'm pretty confident with most of the exam content but I've been revising the bits that I'm least confident about. Today, I'm focussing on forms. If I was producing a form, I would probably use html and make it a web form. I think that is the most accessible way of doing it. However, I have to know about forms in Word, Excel and PDF for the exam, so today that's what I'm revising. To help me consolidate my thoughts, I'll summarise each section in this blog post.
Published: 14 August 2022
---
Road trips
The first two weeks in June, we took off in our motorhome, affectionately called Zerubbabel, and went on a road trip around the south-west corner of Scotland. In general, it was an awesome holiday and we had the best time ever. However, that doesn't mean that everything ran smoothly. So here are some thoughts about doing a road trip, with accessibility in mind.
Published: 1 July 2022
---
Summer Holidays
I'm not quite sure where the beginning of 2022 disappeared to, but suddenly, it's the last weekend in May. Summer is here and many people are planning holidays, day trips and other summery activities. So for a little while, I'm going to focus my blog posts on accessibility issues related to summer holidays and days out.
Published: 28 May 2022
Read full post - Summer Holidays
---
Toilets
I'll start with a confession: I have a bit of a thing about toilets. It might be bordering on obsessive, but it's because toilets pretty much rule my world.
I can't go anywhere unless I know there will be an accessible toilet. My bladder capacity is on average around 45 mins to an hour... better in the afternoon, worse in the morning. I can't hold it. When I need to go, I go, regardless of whether there's a toilet. And for a middle-aged woman, toilet accidents can be extremely distressing and humiliating, even if nobody else knows it's happened. Being a wheelchair user makes no difference to the emotional impact of not getting to the toilet in time.
Published: 7 May 2022
---
What is accessibility?
Most of my blog posts are about digital accessibility, because that's what I do at work. However, as a wheelchair user and assistance dog handler, I also encounter on a daily basis, physical accessibility issues. We've just spent the Easter weekend away in our motorhome, visiting my brother in Kent. We had three really good days out, which have prompted this post.
Published: 19 April 2022
Read full post - What is accessibility?
---
Assumptions
I'm sure I've blogged about assumptions before but it's something that I'm still thinking about quite a lot of the time. So much of what happens every day, at home, at work, out and about, is centred around assumptions.
I'm sure we're all guilty of it, myself included. However, I think the more we bring our assumptions to the surface, the more likely we are to challenge and change them.
So what are the assumptions I've seen recently?
Published: 2 April 2022
---
Semantic structure and navigation
When I got my new job, I started looking for some industry-recognised qualifications that I could possibly study for. Qualifications aren't everything but I like to know that the information I give in work is correct. Given that I have self-learned most of what I know about accessibility, I wanted some way of verifying my information.
When I looked into the quals that would be widely recognised, I found out about Deque University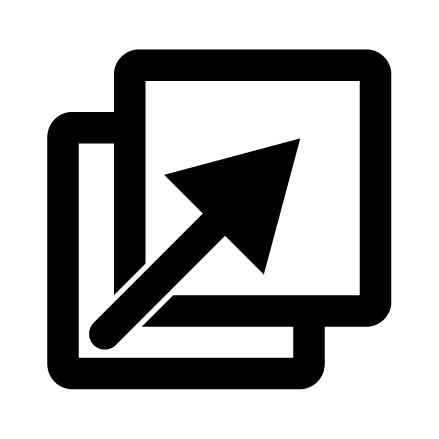 and IAAP (International Association of Accessibility Professionals)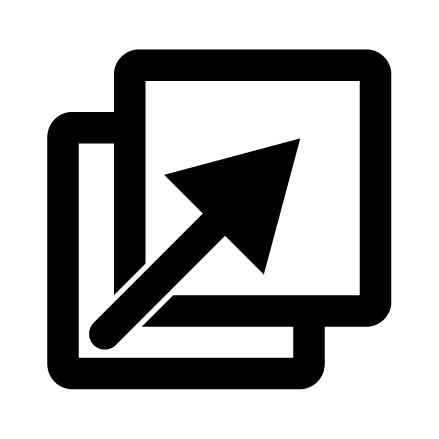 . Deque offers lots of courses on various aspects of accessibility and IAAP runs an exam system, to enable certification. They are both quite expensive and I nearly gave up. Then I found a little gem in Deque's frequently asked questions. If you have a disability, you can apply for a scholarship and this gives you access to all their courses for free. So I did!
The courses are arranged into themes. I've completed the set of courses on document accessibility, which was great as it confirmed that what I've been saying and doing was right. Now, I'm working through some of the web content and this week, I've learned a few new things. So I thought I'd share...
Published: 26 Feb 2022
Read full post - Semantic structure and navigation
---
All Change
I'm a month into my new job. Like anyone, I had initial worries about how it would go, especially as I had been so happy in my old job. It wasn't like I left my old job because I was bored, had difficult colleagues or that the company was terrible to work for. My old team were awesome - you couldn't have asked for better colleagues! My clients were great too. It actually broke my heart a little to leave them. So I was a bit nervous that it might not turn out to be a good move. But I'll be honest, two things motivated me to move:
A role that was entirely focussed on accessibility. I mean, I'm passionate about it! I live accessibility, day-in, day-out. There's a lot I still need to learn but it seemed like the dream job.
Civil Service pension scheme - I know, that's almost as shallow as being drawn by a huge pay rise, but my pension is pretty shocking with all the moving around I've done and ten years in the Civil Service could rescue me.
Fortunately, a month in, my initial impression is that I've made the right move. My new team have been welcoming and supportive. They are all passionate about accessibility and... very important... they know a lot of stuff about it too!
Published: 6 Feb 2022
---